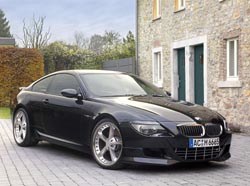 Shopping for Manchester Car Insurance is the easy part, finding the right New Hampshire Insurance agency is the tough part. The choices are abundant, every company wants to provide you and your family Manchester Car Insurance.
So how do you decide who to buy your Manchester Car Insurance from?
Germain Insurance is an independent NH Car Insurance Broker.
What does that mean? Simple, we are not like State Farm Car Insurance NH, Geico Car Insurance NH, AMICA Car Insurance NH, Allstate Car Insurance NH  or even New Hampshire Progressive Car Insurance when you buy directly. All the companies listed above only sell their own Manchester Car Insurance, which means if you are looking for alternative car insurance quotes you need to look elsewhere. Germain Insurance represents a number of different  Manchester Car Insurance companies, so we can do the shopping for you and find the best rates available for your situation.
We offer a variety of coverage's not just  Manchester Car Insurance.
Germain insurance, offers Manchester Home Insurance, NH Commercial Auto Insurance, SR22 NH Insurance,  Classic Auto Insurance, Manchester NH Motorcycle Insurance, RV Insurance, NH Boat Insurance and even insurance for your golf cart. Why get stuck with one company like "Geico" when you could have the best Manchester New Hampshire Insurance agent and all the choices that you will ever need.
Call Germain Insurance for a Free no obligation quote and witness the difference.
We are easy to reach, you could simply fill out the form below and one of us will get in touch with you and our earliest convenience, of feel free to shoot us an email at [email protected] or Call (603) 606-1895. We look forward to speaking with you directly and to help you find the best rate available for you.