Are looking for New Hampshire Life Insurance? Germain Insurance will be there for you.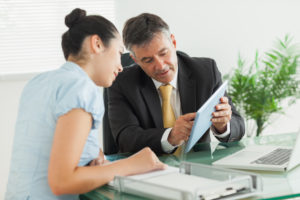 A lot of clients ask "What is the difference between NH Term Life Insurance & NH Permanent Life Insurance"? Sometimes the answer can be complicated depending on the New Hampshire Life Insurance product that is being recommended to you or your business.
The simple answer is;
"Term Life Insurance" is good for the term that you selected, example; 10 yr level term means that the premium and amount of insurance stays the same for 10 years as long as you continue to pay your premiums.
(There are many different types of term insurance so please consult one of our licensed agents before selecting a product for you or your business)
"Permanent Life Insurance" provides for a fixed amount of insurance at a fixed premium rate for as long as you pay your premiums or if you have chosen another option to increase your premiums. NH Permanent Life Insurance an also provide a return of your premium depending on the type of policy chosen.
(There are many variations when it comes to this type of NH Permanent Life Insurance so please consult one of our insurance broker before choosing any option)
Getting New Hampshire Life Insurance is a necessity today if you want to provide for your loved ones.
Germain Insurance provides multiple buying choices with a variety of New Hampshire life insurance plans to care for your family. Our professional insurance agents will help you through the puzzle of New Hampshire life insurance policies and make it easier for you to make an educated decision. There have been a lot of changes in rates for life insurance so, see how much you can save – get your Term Insurance Manchester NH or Concord New Hampshire Term Insurance quote from Germain Insurance right now.