Are you confused with all the talk about Medicare Advantage Plans in New Hampshire? If so, your not alone.
When it comes to the complex world of Medicare Supplements and Medicare Advantage Plans in New Hampshire. Don't be frustrated with all t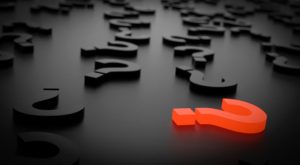 he jargon. Wouldn't it be great to be able to go to one website and get all the answers to your questions. Or, wouldn't it be great if someone else could help unravel the ever ending mysteries behind the medicare supplement and Medicare Advantage Curtain? Well, you actually have an expert in your backyard, Germain Insurance are your local experts.
Germain Insurance can help you unravel the complexities of Medicare Advantage Plans and put you on the right path for retirement.
Get the answers from the experts. Don't go online or call that 800# . Only to find out that the person on the other line is sitting in a nice office in California or Florida offering you advice about hospitals and Doctors they don't even know? Call a local independent agent (David Germain) with the Certifications, Knowledge, Ethics and general knowledge needed. He will help you make an informed decision regarding Medicare Supplements and Medicare Advantage Plans for New Hampshire.
There is a reason that there is limited information about Medicare Advantage plans in New Hampshire.
Medicare Advantage Plans are regulated by Centers for Medicare services. Everything that is presented to you (the consumer) must comply with medicare services standard. So therefore,  as much as we would like to expand the information provided in this website we are restricted.
So what do you do? Call Germain Insurance at (603) 606-1895 "yes a local number" or fill out the form below and one of our representatives will give you a call to discuss your individual needs.