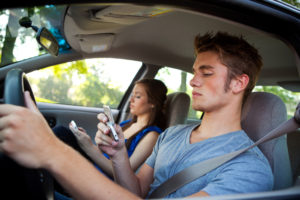 Adding teenage driver to NH Car Insurance, is probably one of the biggest inquiries that we get at Germain Insurance. The Cost to Insure a NH teenage driver has so many variables it is almost impossible to explain. Since Germain Insurance represents multiple insurance carriers we have the ability to search and recommend solutions for maximizing discounts for your NH teenage driver.
So, How much does NH auto insurance teenage driver cost?
Depending on what part of New Hampshire you live, (example) Manchester NH, what vehicle your teenager is driving, (example) Teenage driver auto insurance NH for older vehicle with just liability coverage or a newer vehicle that requires full coverage insurance. Then there is the question of the driving record for your teenager. Thee are just a few determining factors that go into Teenage driver auto insurance NH.
What can be done to reduce the Cost of Adding teenage driver to NH car insurance?
The best thing that parents can do to minimize Cost to Insure NH teenage driver is to do some planning. Your Teenage driver auto insurance NH plan needs to start before they get their license. All insurance companies have rating tiers and all tiers have different rates. So, if you get insurance from a company prior to your teenager being licensed, better tier. Shopping your NH auto Insurance after your teenager is licensed puts you at a disadvantage.
Call Germain Insurance to help with minimize Insurance cost to add NH teenage driver.
There is no magic solution for adding a youthful operator to your policy and sometimes we find that you might already be insured with a company that offers the best rates available. We will help give you direction and advice to lower your NH auto Insurance premiums. Do you have your NH home insurance with the same company as your NH auto Insurance (Bundles). Bundling can save you up to 20% on you auto insurance premium alone. Call us at 606-1895 for your customized Teenage driver auto insurance NH quote today.