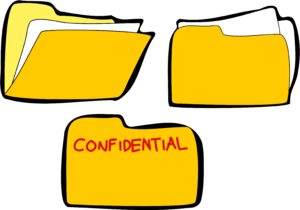 A Manchester, NH Commercial Package Policy, also referred as a CPP, is a form of insurance that combines at least two different forms of coverage for commercial use. The word package in this type of policy doesn't refer to what is covered, just the idea of putting multiple policies together in a package form. Learn about why you need a CPP, what is covered, what isn't covered, and more.
Why do I need a NH Commercial Package Policy (CPP)?
A CPP is designed for businesses and commercial property owners to provide added flexibility and customization that might not be offered in a standard business owner's policy, or BOP. This policy is great for commercial clients that have a business with a higher than average risk, or for businesses that is too unique to fit into a standard one-size-fits all policy. By packaging multiple policies, a policy holder will usually get extended coverage and/or lower premiums than by purchasing each policy individually. By taking advantage of these NH Commercial Package Policies, the business is able to make one low payment covering all necessary items – yet not pay for coverage that does not apply.
What is covered in a NH Commercial Package Policy?
While each plan is specific, the average Manchester, NH Commercial Package Policy will cover different property and liability exposures. Many common coverage options include general liability and property coverage. Business auto policies are commonly added to the bundle, along with crime protection. Crime protection policies are insurance against more than just vandalism and include coverage for embezzlement, forgery, check or money tampering, and credit card fraud. Another frequent coverage choice is inland marine coverage. Despite its name, inland marine usually refers to on-the-ground coverage for items in transit; especially popular for construction or other onsite jobs. Additional policies can always be added at an additional expense, allowing each business to cover exactly what is needed like business income and equipment breakdown.
What isn't covered in a NH Commercial Package Policies?
Knowing what is excluded from your commercial policy is just as important as knowing what is protected. Customized bundles are not able to include specific items like workers compensation of directors and officers insurance. Workers Comp is required by law and must be purchased as a separate policy. Directors and officers policies are necessary for non-profit organizations. Group life and disability policies are also separate items with different policy choices and decisions. If you are unsure which items can be packaged together, a good rule of thumb is that you can include items covering property and liability, but must purchase separately items that cover people and HR. When in question, just ask a qualified independent agent.
When creating a Manchester, NH Commercial Package Policy it is important to prioritize the risks for your own business. Covering against losses specific to your work and industry is great protection to keep your company financially safe. Packaged policies can save you money and be customized to your exact needs. Don't forget to check with state laws and your licensed agent for additional policy requirements for those items that aren't covered. For a free quote and consultation, contact Germain Insurance today.