Not sure how to interpret the alphabet soup of NH Medicare Supplements?
The NH Medicare Supplements  marketplace is made simple with one phone call to Germain Insurance. With a variety of products including, NH Medicare Advantage Plans, NH Prescription Drug Plans, NH Medicare Supplements plans and of course just to confuse things let's call Medicare supplements "Medigap policies"? Just so you know, there is no difference between Medicare Supplements and Medigap policies. We will help you find the right coverage for your individual needs.
How many brochures do you get from Insurance companies wanting to sell you a NH Medicare Supplement and they don't even live in New Hampshire.Be careful when answering or responding to NH Medicare Supplements advertisers from out of State, particularly when looking at a NH Medicare Advantage Plan. Yes, NH Medicare Advantage Plans are very affordable and a great option for a lot of people but remember "The network is the most important part of the program" so do your research. Or better yet, Call Germain Insurance for a free consultation and review.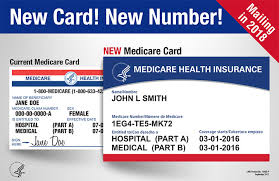 We teach you about NH Medicare Supplements & NH Medicare Advantage Plans.
Germain Insurance offers multiple ways to learn, you can simply give us a call, shoot us an email, fill out the form below to get an individual appointment to discuss your NH Medicare Supplements & NH Medicare Advantage Plan yes and the "Medigap" options. We also run Manchester NH Medicare Community meetings, so call and find out the schedule and bring some friends for a fun no stress meeting to learn about Medicare options.