Welcome to Germain Insurance!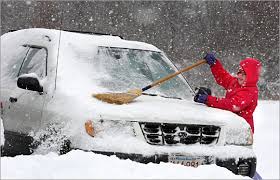 We want to be your Manchester NH Auto Insurance agent of choice. Filling out our quote request form is the first step in the beginning of our long partnership. We offer affordable New Hampshire auto insurance rates and discounts, plus maximum benefits and unmatched service for all our customers. Our agents want to make sure that your New Hampshire auto insurance policy fits your exact needs. From commercial auto insurance to classic car insurance, from minivans to convertibles; we can provide an insurance policy that actually protects you & your car.
What is the right Manchester NH Auto Insurance coverage for you?
Typical New Hampshire auto insurance policy include the following coverage types:
Liability – insurance for property damage and injuries to others caused by you while operating your vehicle. (typical coverage ranges from, NH State Minimum Liability 25/50/25, 50/100/25, 50/100/50, 100/300/50, 250/500/100 and up to $1,000,000 in coverage).
Medical payment– coverage for the driver and occupants of the insured vehicle.
Collision – insures the owner from loss during a collision with another vehicle.
Comprehensive – protection from damage caused by things other than vehicle collision. example: Glass breakage, falling tree, collision with animal and other "acts of God"
If you live in greater Manchester, New Hampshire are and are in need of  Auto Insurance Manchester NH,  Germain Insurance can help you save on your car insurance costs.
Is your Manchester NH Auto Insurance affordable?
At Germain Insurance we shop only the top carriers to get you the most affordable Manchester NH Auto Insurance for you. Christine Germain the Principle of the agency has been servicing her clients for over 20 years, feel free to contact either her at Germain Insurance convenient Manchester NH Auto Insurance agency location to learn more about your auto insurance options, and to get a free quote for a cheap Manchester NH Auto Insurance quote.