Buying New Hampshire business insurance in Manchester shouldn't be complicated….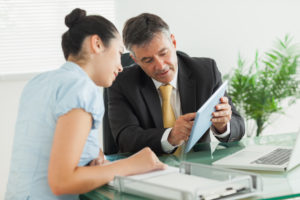 Just the fact that you run a business in the greater Manchester and Concord area sets you apart. It takes strategic planning and personal investment to continue to operate a successful business. Keeping everyday costs to a minimum while not sacrificing the quality of your product or service is a never ending juggling act. At Germain Insurance we also run a small business just like you, so we understand the New Hampshire Business Insurance needs of our current and future customers. We will help you find affordable, comprehensive business insurance that will shelter you from some of the cost associated with an unexpected loss.
New Hampshire Business Insurance packages can include any of the following coverage's:
NH Business Owners Policies (BOP) – typically a BOP provides property coverage for your buildings and office contents, general liability insurance, and property coverage to protect against the interruption of your business that results from a covered property loss.
NH Worker's Compensation insurance – In the state of New Hampshire, you are legally required to purchase worker's compensation insurance if you have employees. This type of coverage will help your employees finance the cost of medical bills resulting from work-related injuries.
NH General Liability insurance – In today world it's crucial to ensure that your business is covered in the event of a lawsuit, and a general liability policy will protect your company in case an unfortunate accident that results in legal action.
NH Commercial Auto insurance – If your business owns and operates vehicles, it may be necessary to add commercial auto insurance to your NH business insurance policy. This type of coverage will protect your company's vehicles against collision damage and will limit liability in the event of an at-fault accident.
NH Commercial Property insurance – This type of coverage typically protects your company's building, furniture, equipment, lost inventory, landscaping and outdoor signs, whether the loss results from theft or a covered natural disaster.
Many business owners assume that purchasing a Business Owners Policy (BOP) is the only type of New Hampshire Business Insurance they will need, but that is not the case.
Although BOP's are useful for most New Hampshire Business Insurance needs, it is also wise to look into other New Hampshire business insurance policies to go along with a BOP that will meet the specific needs of your business. Our insurance agents at Germain Insurance are hardworking, knowledgeable and determined to find you the best policy to fit your business needs.
At Germain Insurance, we understand the importance of having affordable business coverage in place – no matter the size of your business may be. In addition, we will help you find comprehensive business insurance solutions that you can afford. As independent insurance agents, we're large enough to have the markets you need but small enough to care.